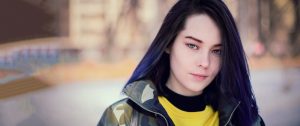 If you're recently pregnant and considering abortion, this article is for you. 
An abortion impacts women physically, mentally, and emotionally. The mental health effects following an abortion aren't talked about as much but are just as important to prepare for.
Here's what you need to know before scheduling an abortion to best protect your mental and emotional well-being. 
How Can An Abortion Affect My Mental Health?
A report published by the American Psychological Association's task force concluded that some women will experience feelings of sadness, grief, and loss following an abortion. 
The report also suggested that women who have struggled with mental health issues in the past are at greater risk for developing significant mental illnesses such as depression or anxiety following an abortion.
For others, the emotional impacts of abortion can include feelings of guilt, anger, shame, regret, loneliness, or depression. 
Depression and Abortion
Not every woman will experience depression following an abortion. But understanding all possible side effects of an abortion can empower the decisions surrounding your pregnancy. 
Common signs of depression are feeling sad, irritable, lack of energy, loss of interest in sex, loss of interest in activities previously enjoyed, and suicidal thoughts.
If at any point you feel like harming yourself or feel suicidal, the Suicide and Crisis Line is available 24/7 by calling 988.
Where Can I Find Support? 
Pregnancy Options is here to serve you. Our center offers no and low-cost pregnancy testing, ultrasounds, and STI/STD testing. 
If you're struggling with an unwanted pregnancy, our staff is here to walk you through all the options available. You do not have to choose an abortion if you're uncomfortable with the risks and side effects. 
We want the best for your future and are dedicated to offering the support needed to secure it for you. To schedule an appointment, call us at 507-332-7644. Appointments are available Monday – Thursday for your convenience. 
Take charge of your future today!